Sherwood Park gyms - NO Spectators allowed
---
---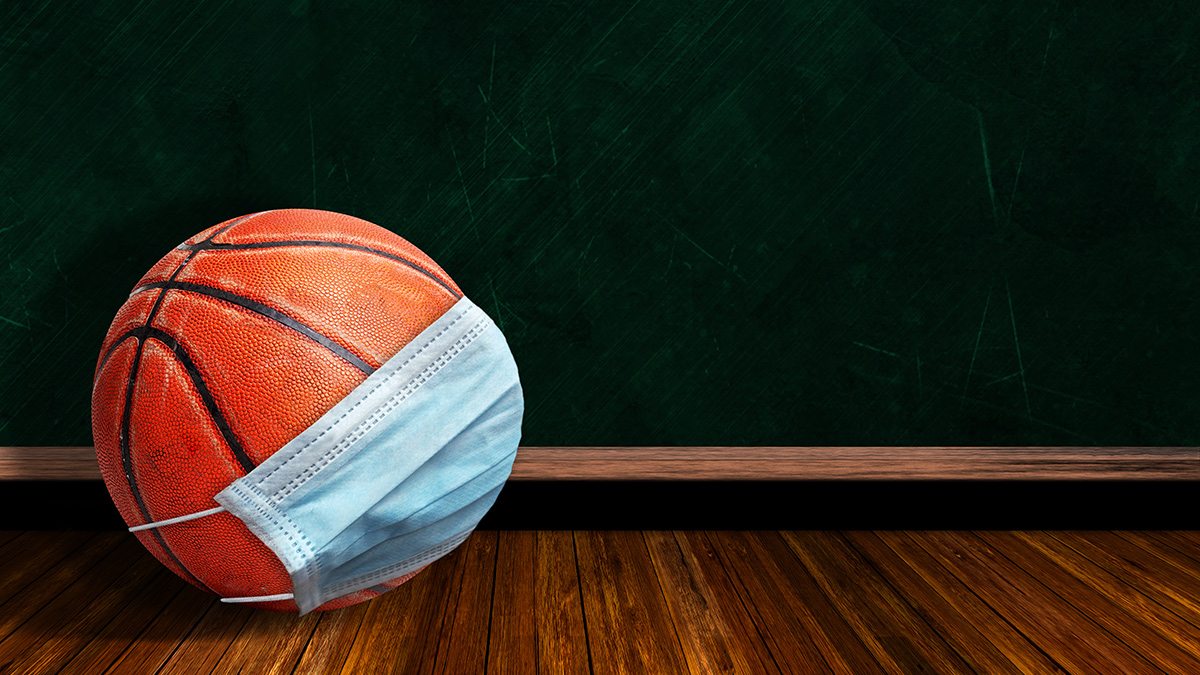 ---
As per the EYBA web page, there is important information about where we can play and what the terms are in the facilities' Restrictions Exemptions programs in place. These facilities are: Saville Community Sports Centre, Legacy Athletics, Servus Place (St. Albert), St. FX Sports Centre; Sherwood Park school gyms; St. Albert School gyms.
In regards to our Sherwood Park School gyms, we only play in Elk Island Schools and although we are super grateful to have the gyms right now (Edmonton Schools are NOT open for rentals yet), there are Covid rules we must abide by.
Currently in Sherwood Park, there is the mandate that ALL Coaches/Players/Team staff wear masks into the Schools. It is required that once you step onto the court, ready for participation, Coaches/Players can remove their masks during the physical activity.
During scheduled practices and games, NO Spectators are permitted until further notice. This means that parents cannot enter the school to watch their child(ren) play and it is required that Coaches or Team Managers meet the team players at the entrance doors and parents do NOT walk their kids into the gyms. Coaches/Team Managers/Score-Time Keepers are all allowed inside the gym as long as they can provide their proper entrance double vaccine documentation.
As an SBA member, we reach out to ask that you help where you see Edmonton and other Zones teams coming out to play our teams, ensuring the rules are followed and that NO Parents come into the gyms. Drop off is outside, parents cannot walk their kids into the gyms and NO Parents can stay to watch any portion of the games. We have had instances where people from outside our community have ignored the rules, causing stress that we could potentially lose the gyms, meaning kids will have less games to play. SBA Parents/Coaches; thanks for doing your part to help us out with this.
SBA is working to get further confirmation from EICS, as they have upgraded their mandates to include the rule that when players come off the court for water/substitution/rest, they are to immediately put their masks on. We find this to be unsanitary in itself as kids come off the court, having been exercising with respectively 5-9 other athletes and in many cases with Referees as well, and all are touching the same basketball. Our concern is for their already unclean hands to be put up to their faces to put their masks on. We also have to be sure that the kids put on their own masks and not that of a teammate. Not only that, the kids are already heavy breathing when they play, so to mask that could cause some discomfort with their breathing. We all agree that the older kids could be fine with this and ensure they sanitize before masking up on the bench. However, we believe it to be a very large ask when it comes to the U7s, U9s & U11s. More details will follow once there has been more discussion with EICS. If this rule does not change, we expect Coaches to be even busier ensuring that the players are properly sanitizing their little hands prior to putting on their masks. Parents should be sending players with their own personal sanitizer along with their masks.
Thank-you for all you do to ensure the continued safety of our SBA children and continued respect of all the protocols and procedures in place as we continue to deal with the Covid-19 pandemic.