UPDATE - THE NEW RESTRICTIONS DO NOT CHANGE MUCH FOR US
---
---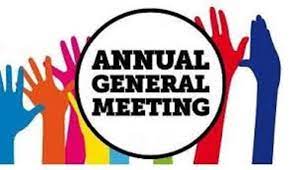 ---
UPDATED 10-FEB-2021;
We realize that AHS has now changed the restrictions to allow some modified practice times. However, this doesn't change the fact that we are without a facility to play in.
Both EICS and EIPS schools had cancelled all rental contract through the end of the school year. Edmonton Schools have done the same.
The only place we were limited to play in was at the Edmonton Saville Centre and they have now closed the doors temporarily laying off many staff members.
EYBA's two courts at the Expo Centre should be ready to play on in a few weeks time, however EYBA has to come up with a plan to rent those courts out to Zones, including SBA. Until that has been determined, we cannot make a plan.
EYBA will NOT be running any leagues but will be looking to host tournaments and camps at the Expo. Once a contract is set up, SBA can look to rent out some space there to get the kids back onto the court.
Bear with us as we work on the details and SBA will look to post something on this site as well as send it out to members that have been involved during the 2020 Fall season and the attempted 2021 Winter season.
To the SBA Membership:
COVID-19 has affected so many people in our community. For SBA, it has affected so many kids that didn't get the chance to play community basketball this season. The health and wellbeing of our members will always remain of utmost importance, so we always stay close to and we will continue to follow the guidelines and restrictions advised by Alberta Health & Alberta Basketball.
As a non-profit Organization, the restrictions surely affected us too. We struggled through this season with very little revenue. However, with a fantastic Treasurer who volunteers many hours in the position, I think that we have managed to stay afloat at this very difficult time.
We truly appreciate all of our Members for their patience and understanding when it comes to the modified shortened league that we did run for those EYBA players. In running SBA, each year we have many fixed costs that must be paid regardless of a season running and regardless of how many members we have join within a season. Those costs include storage, Executive Director, Coach insurance, RAMP costs, jerseys, etc. We rely on our registration fees to cover those costs each year.
We sincerely hope that we are able to run a normal season for 2021-2022. That remains to be known at this point. However, after our June 2021 annual general meeting (date/time TBD), we will be looking to open registration for next season as long as we are able to do so.
Our House League season for U7, U9 & U11, we are dependent on the one main factor; gym rentals through EIPS and EICS. If Strathcona County Schools do not open up for after-hour rentals, we simply cannot run a league.
For our players that are involved in Edmonton Youth Basketball's league (U11-U18), we did get some experience last Fall with training sessions then a league that had started and was cut short due to the updated Covid restrictions that were put into place at that time. Being that those were all held at Edmonton's Saville Centre, we managed to offer that option to players registered on the EYBA side. Without the Park gyms, those teams could not run practices outside of the Saville. We saw next to zero Covid cases during the time we did get to play, so we did our part with the attestation system put in place by the SBA President and thank him for his efforts in that regard. We also thank all members that stayed diligent with those protocols.
Upcoming for EYBA: They will look to run tournaments and camps as soon as they are able to. The actual winter league play is cancelled due to restrictions, not being able to plan a season with enough notice and the fact that Saville has now laid off staff and the centre is closed. The great news is that EYBA has recently purchased two court floors and portable hoops and are looking to contract out of the Edmonton Expo Centre. If all goes well, there could be the opportunity for tournaments/camps as early as April. But again, due to the unknown future, more information about those opportunities will be posted on our website once confirmed. As an Executive member on the EYBA Board, I plan to keep everybody informed of any new upcoming events that could happen at the Expo in the spring.
There are no words to describe our disappointment as an Association. Not being able to run a normal league, I just feel for all of the children that love the game of basketball and weren't able to play this year. I feel for the dedicated SBA Coaches that love being involved, not to mention the Parent support with team managing and other volunteer positions such as those that committed a great deal of time as Cohort Managers last Fall. My heart truly goes out to everybody!
I wish everybody a very good 2021; stay healthy, be safe and I cannot wait until we get over this Covid situation we are in and we can move back to a normal and exciting league for all the kids to be involved in.
Best regards,
Darlene Anstice (your SBA Executive Director)