Fernanda Salinas-Sanchez Memorial 3v3 Tournament
---
---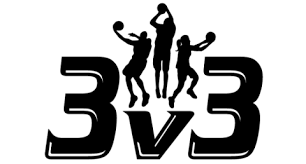 ---
A young 16-year old community basketball enthusiast was taken from all of us far too young only three short years ago.
To honour her memory and with the support of friends, former teammates, and former teachers, her Family has been organizing 3 on 3 tournaments in her name since 2016. This year the tournament will be held November 21st & 22nd at Westminster and Ross Sheppard schools. Age groups will be U13 Boys & Girls; U15 Boys & Girls & U18 Boys & Girls.
The proceeds of this tournament will go directly to the Fernanda Salinas-Sanchez Foundation which provides tuition support for a junior high and high school-aged female basketball player to attend a basketball camp of their choice. You can find more information at https://www.canadahelps.org/en/charities/the-edmonton-community-foundation/campaign/fernanda-salinas-sanchez-memorial-fund/
Click HERE for the website and for more information.