SBA Coaches win awards at EYBA Banquet!
---
---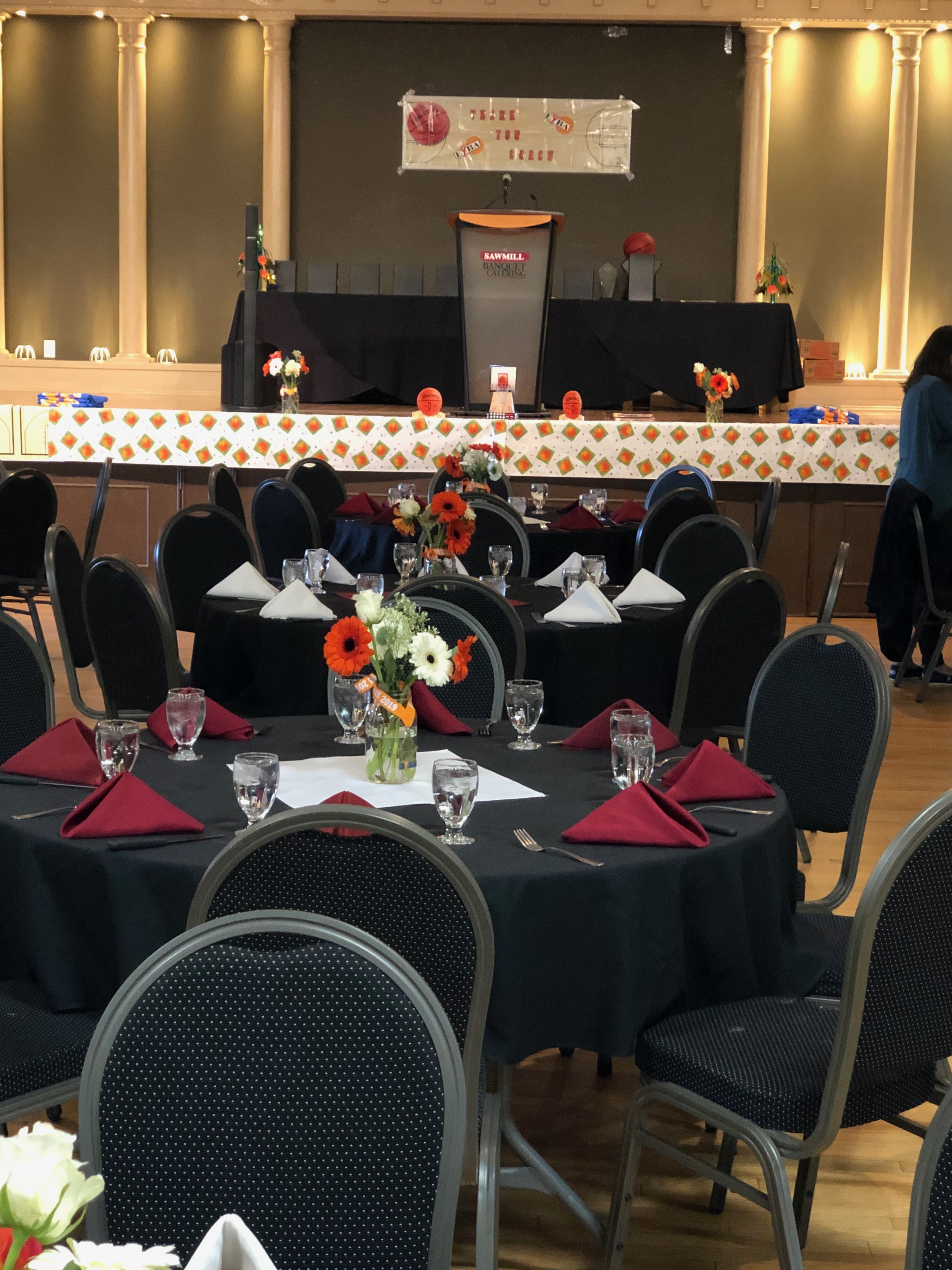 ---
SBA is proud of every Coach that steps up to coaching in SBA! Coaching takes up a person's time and energy and we appreciate every single one that volunteers their time to coach a team, or two, or three!!!
This year we are particularly proud of two of our 2019 EYBA award recipients.
First recipient won for his team in the Bantam Girls division. Coach Tyler Spence is known for developing his athletes at a young age and for also being a very respectful Coach amongst the community. When these Bantam Girls didn't have a coach in line, Tyler stepped up to the plate even though he knew it would be his 3rd team he would be coaching this year and there would be no 'free time' for him between September and March! We look forward to seeing Tyler continue with our program into Midgets & Juveniles as he has a LOT to offer his players. Congratulations and very well-deserved, Coach Tyler! Extra congrats go out to Tyler who was one of two names drawn for the door prize of a 55" TV!
Our second recipient received one of the EYBA's Phil Allen awards presented by Alberta Basketball. Lon McMullen has been coaching in SBA for the last seven years and has been a great volunteer that steps up for us whenever and wherever he is needed. This year he coached the SBA Midget Girls that played in EYBA's 'A' division. The girls that he coaches loves their time being part of his team as he is an absolute blast to be around! Lon had so much fun with his team this year that they extended their season into the States attending a tournament in San Diego, CA during spring break. Unfortunately, Lon missed receiving his award at the dinner, but his season wasn't quite finished. We missed him at the dinner but SBA was there to accept his award. Congratulations, Coach Lon and very well-deserved!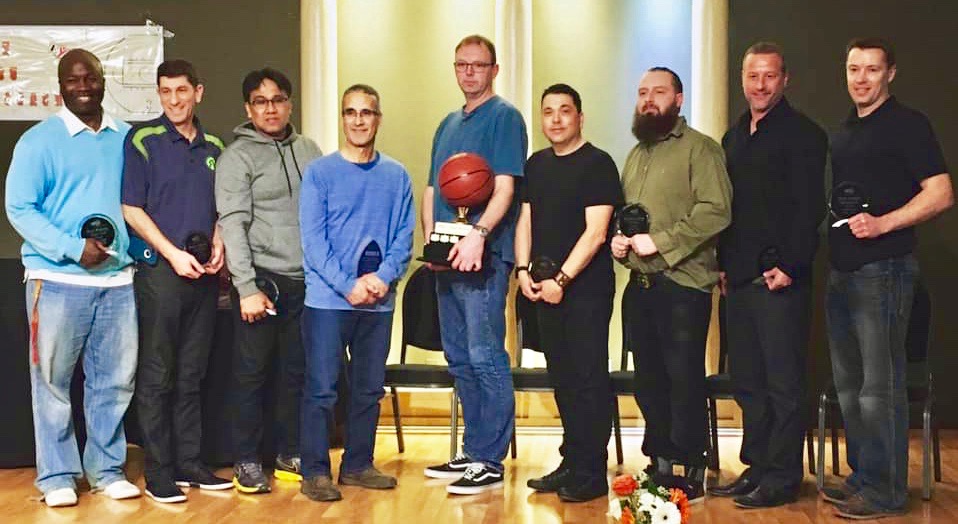 Tyler Spence is the furthest Coach on the right! SBA is very proud and extremely lucky to have Tyler coaching in our program! We hope to have him involved for years to come as he has three daughters that just love the game of basketball!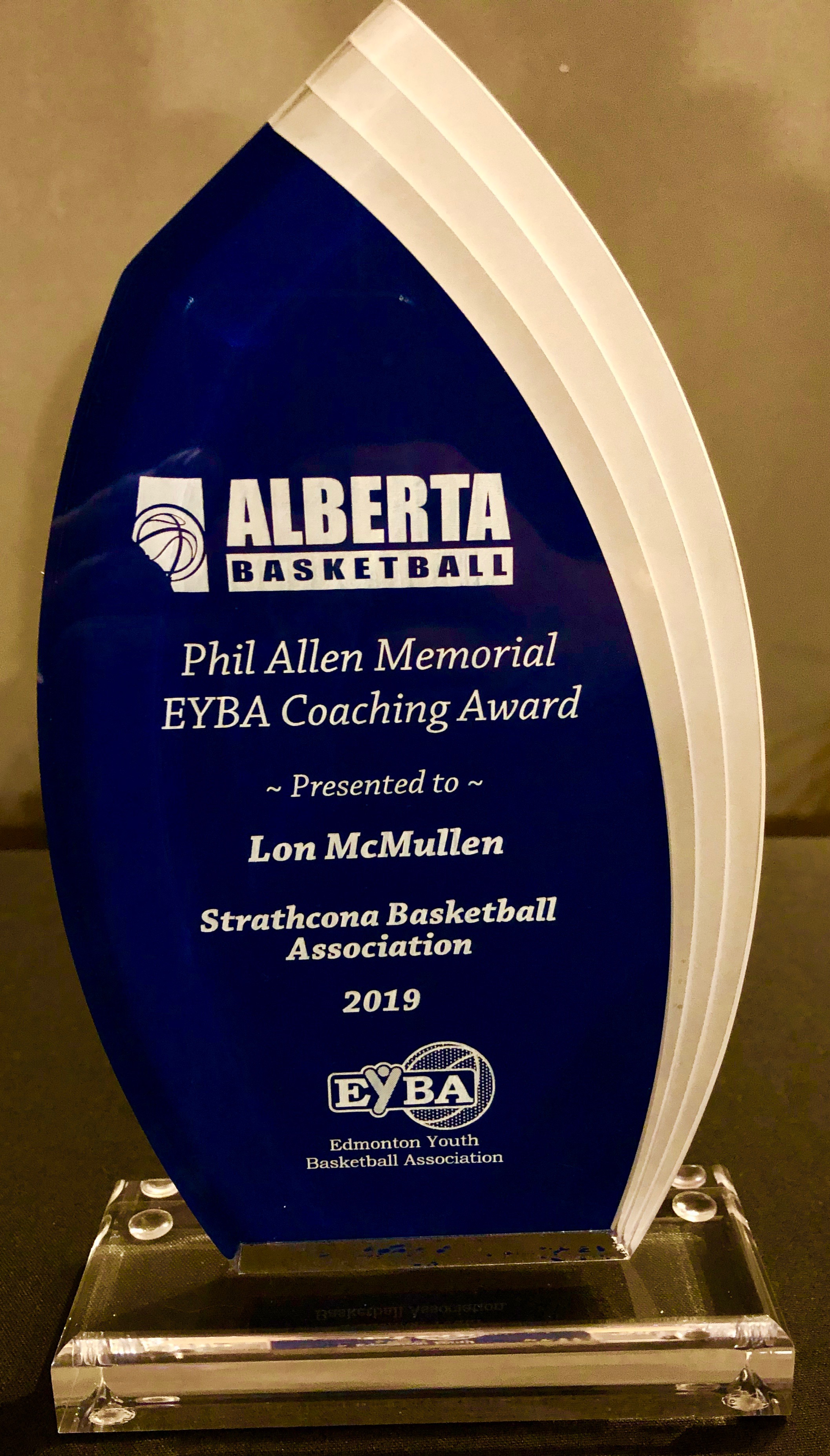 We are sorry that Lon had to miss the event to accept his award, but he couldn't get enough of his team this year and they travelled to San Diego during spring break for more basketball and FUN! Lon has a wonderful support parent group that helped with all the planning and fundraising so that the girls could have an amazing experience! SBA won't be the same when Lon retires from coaching community basketball! We've been extremely lucky to have him involved and SBA is proud of his accomplishments on and off the court!